18″ Professional Microfiber Mop With Stainless Steel Handle
This microfiber mop features professional-quality for everyday floor cleaning. If you're looking for a microfiber mop that will make the dreaded chore of cleaning your floors quick and easy.  This is definitely the one you want to go with. It was designed for cleaning professionals so they could leave their clients floor sparkling without a mop and bucket And without having to use harsh chemicals. If you have lots of hardwood flooring in your home to clean on a regular basis or even laminate, tile,  or stone floors this 18 in microfiber cloth broom will make quick work of dust and debris and keep your hardwood floors looking beautiful all the time.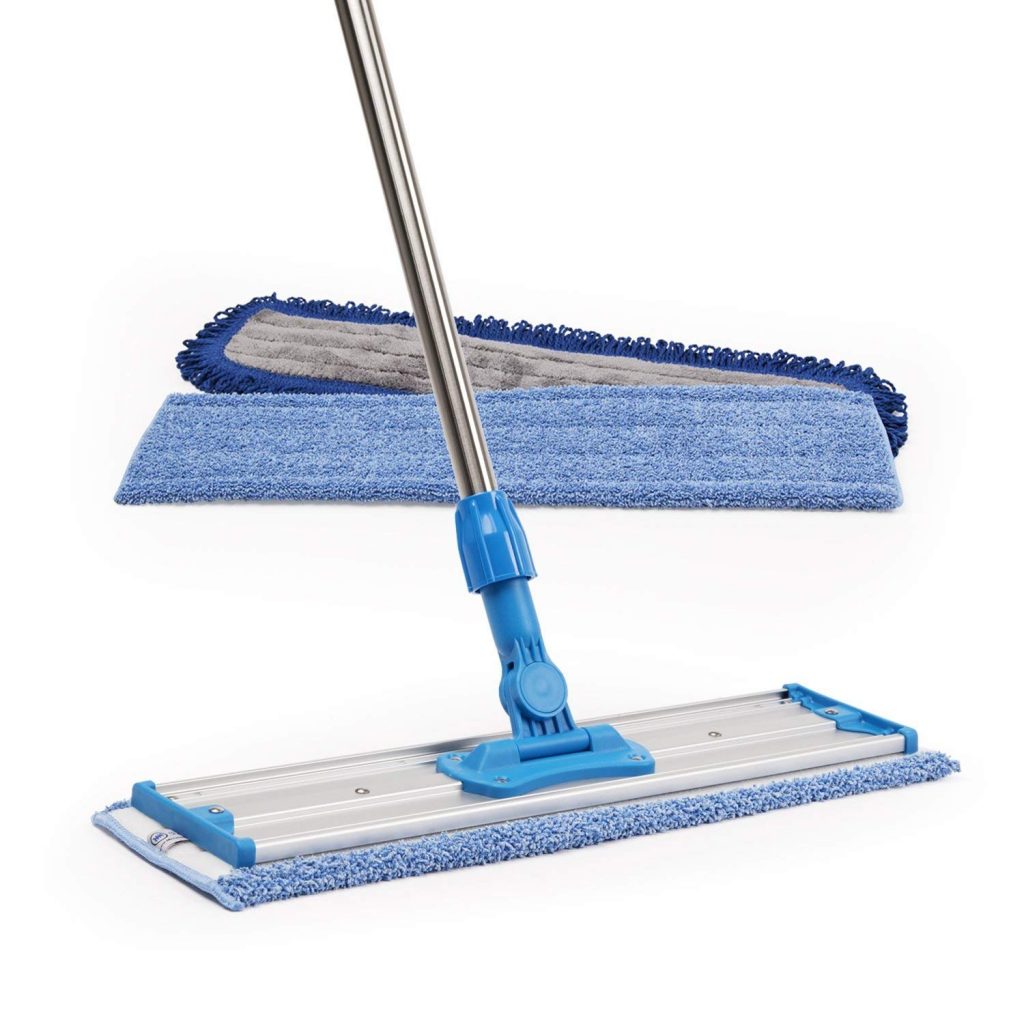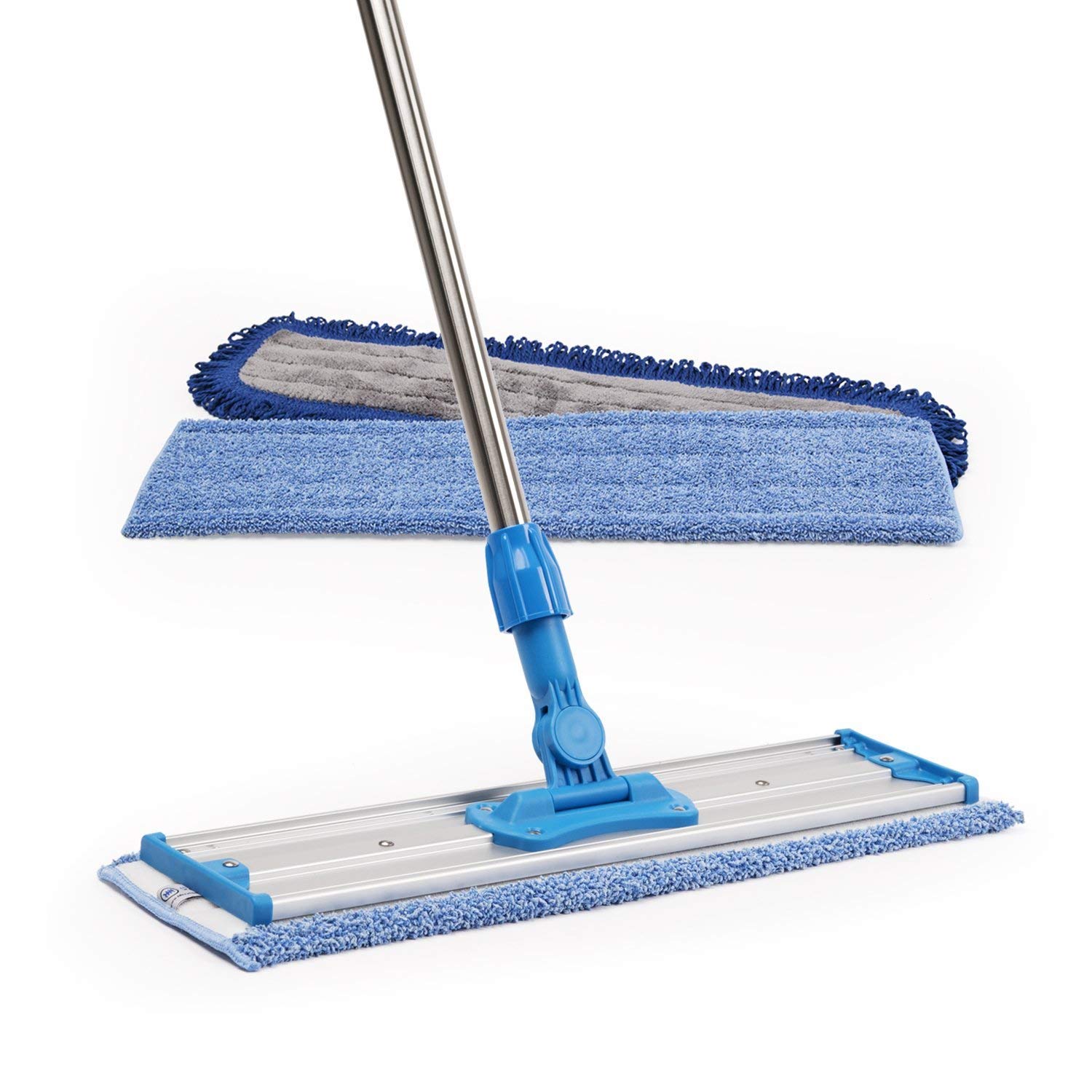 Some of the features I really like on this microfiber mop include the extendable handle which reaches out to 70 in. With this broom you don't have to bend over while sweeping or mopping. The dual action microfiber fringe yarn collects large debris like pet hair but also traps small particles like dust and dirt.
You can also use premium wet mop pads on this microfiber broom. The long pile microfiber yarn as a huge capacity to pick up just about anything on your floors and the extra thick core holds more liquid.
The 360 degree heavy duty swivel makes maneuvering this broom on hardwood a breeze. And the 18 in wide frame helps you cover more area with each pass, getting the job done in a short amount of time. Plus the microfiber mop pads are machine washable so you're not just throwing away disposables every time you clean the floors. This save money and helps the environment.
Top Features
Weighs 3 lb
Dual action dust mop
Heavy duty swivel
Machine washable pads
70 in handle extension
Easy to use

This mop has definitely changed the way I clean floors. Before, I used to have to get down on my knees and clean every inch of the floor by hand because my old mop left dirty spots and streaks over the entire surface of my hardwood floors. I absolutely hated cleaning my floors before I found this microfiber mop. Now I can run it across as a dry mop on a daily basis just to pick up dust and debris or I can use the wet mop heads and do a good deep cleaning without streaks and dirt being left behind. This is the best microfiber dry mop on the market hands down.