Hoover Steamvac with Clean Surge Review
If you have carpet and upholstery at home, the chances are that this needs a good cleaning every now and then and also the chances are that you dread this job, either because you have to do it yourself with substandard domestic equipment or pay for a firm to clean the surfaces and charge you a hefty fee. Should toddler proof and allergen-free carpets be beyond the remit of most householders? We don't think so.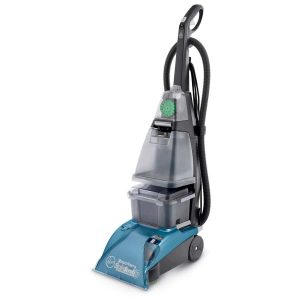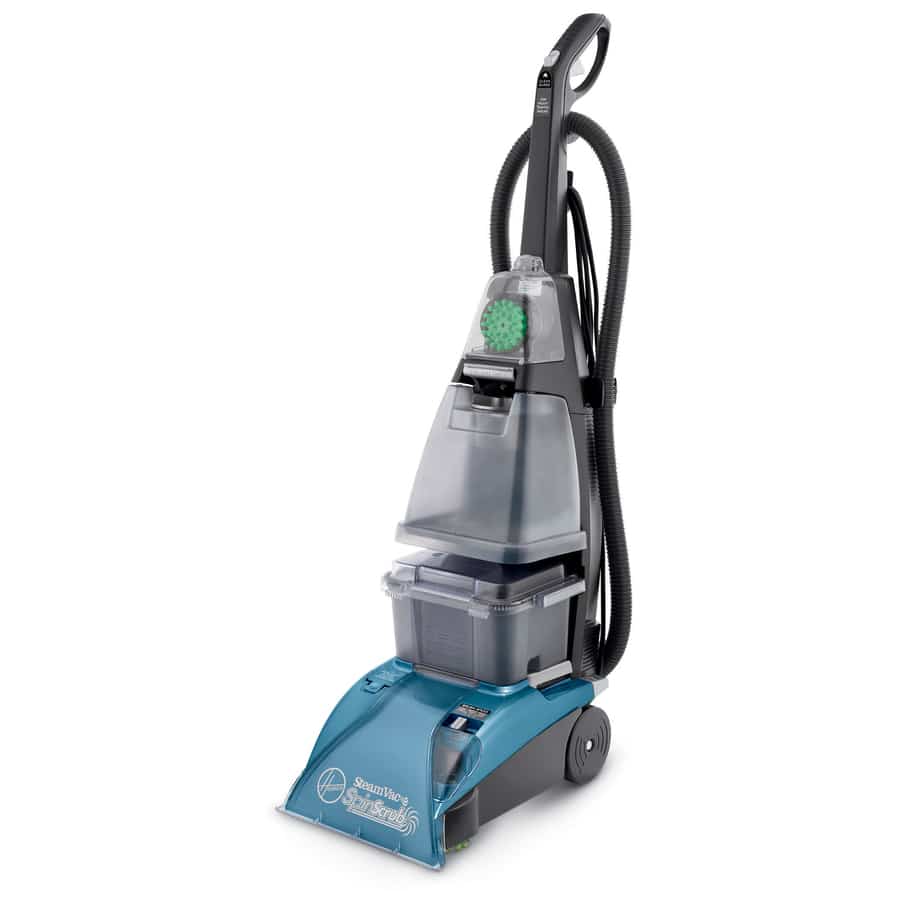 Just by the act of reading this article we're guessing that you have some DIY spirit in you and that you prefer or enjoy performing these tasks yourself. If this is the case you're going to need the best tool for the job and we can't look past the Hoover Steamvac with Clean Surge.
==> Learn More About Clean Surge Here <==
Professional carpet cleaners for commercial scale jobs can perform really well, but up until now domestic models always lacked the power to get a good clean. The Hoover alleviates this problem and is suitable for most homes and small businesses, being both lightweight and powerful.
You might be suspicious that a domestic product can really produce professional results, but there are reasons for this confidence and why this puts the Steamvac out in front.
Firstly, the Hoover model isn't just a carpet cleaner; it can tackle almost any flat surface and can even be used on upholstered furniture. The rotating scrubbers and hot water cleaning cycle make this machine capable of being your all-round home cleaning companion.
Secondly, the Steamvac is relatively easy to maintain and keep clean, so you can continue to clean efficiently. The cleaning scrub heads can be removed from the machine and independently cleaned, which allows you to pick free the clogging hairs and other debris which slows other machines down. A special flow system prevents debris clogging the tank which contains used water.
Thirdly, you can use the vac every day without fail, because although many other products can leave you with damp carpets for hours, the system used by the Steamvac ensures incredibly short drying times.
Once the fibres of the carpet are soaked it can take hours of drying time in which period you can't walk on the carpets. This could be troublesome enough normally, but just imagine if you had guests or visitors coming round. You can't have friends and family walking around on soggy carpets, so you'd have to cancel.
Thankfully this isn't a scenario you'll have to worry about with the Steamvac from Hoover. The machine incorporates a special direct heat application function within the Clean Surge program. What this allows you to do is target one specific area with hot air, which can dry fibrous damp carpets in half the time of standard cleaners.
A final point to make relates to the Steamvacs ability to get rid of tough, ground-in stains. A separate tank which holds the cleaning solution can be utilized to target specific areas with the solution and so remove the stain, without the need for repeatedly going back and forth over the affected area.
The Hoover Steamvac with Clean Surge is much more than a hardwood floor steam cleaner; it can spruce up no end of carpeted areas or upholstered items around your home and not only can it perform superbly well, it can also finish the job in record time.
For everyone with children, pets, and carpet- the Hoover SteamVac is a 'must have'! I had a neighbor once who thought it would be a good idea to put beige carpeting throughout their house. The floors looked great but with cats, dogs, and neighborhood kids running in and out, it was soon evident the light color was a big mistake. My neighbors had the carpet cleaner guy over to the house so often people were beginning to talk. If you are faced with the dilemma of how to keep the carpets clean without banning your family's normal routine, the SteamVac can be a real lifesaver.
Hoover SteamVac F5914 900 Steam Cleaner With Clean Surge
When you are looking for a steam vacuum that will clean your floors, taking those stains and spots away with ease, you will want to take a look at the Hoover SteamVac F5914 900 Steam Cleaner with Clean Surge… See Lowest Prices
Hoover SteamVac Parts Review
Even with really good products, sometimes you need to replace something. Hoover Steamvac parts are made to replace old or faulty parts so you can once again use your Steamvac. They are easy to obtain, and the prices… See Lowest Prices
Hoover SteamVac Silver Review
You've spent a lot of money on your home, so you want to have the tools to take care of it. Your home is your showpiece to the world so you want to make sure that you are proud anytime someone… See Lowest Prices
Hoover SteamVac Dual V
The Hoover Steamvac Dual V provides an easy way to keep your carpets clean. The patented SpinScrub rotating brushes loosen dirt gently and get the carpet clean. When you're done, the brushes… See Lowest Prices
Hoover F6215 900 SteamVac Agility Carpet Cleaner
For those who are looking to replace an existing steam carpet cleaner or are shopping for their very first vacuum carpet steam cleaner, the Hoover F6215 900 SteamVac Agility Carpet Cleaner is one of the more popular… See Lowest Prices
Hoover SteamVac All Terrain F7452900 Floor Cleaner
Upon deciding to get a new carpet shampooer to replace my now dying Bissell, I read reviews on a lot of products. Going online was a great way for me to get feedback on specific models, without going into a retailer… See Lowest Prices
Hoover F5912900 TurboPower 5200 SteamVac Carpet Cleaner With Clean Surge
Hoover vacuum cleaners and carpet cleaners have had a very famous name for many years. This has been due to the durability of all the Hoover products. The Hoover F5912900 TurboPower 5200 SteamVac Carpet… See Lowest Prices
Hoover F7425 900 SteamVac Dual V with Spinscrub Hand Tool
The Hoover F7425 900 SteamVac Dual V with Spinscrub Hand Tool is a cleaning machine that rivals no other. It allows you to deep clean tough stains from carpets and upholstery with ease. It is also designed to… See Lowest Prices
The Hoover SteamVac carpet cleaner is a remarkable shampooing system for the home or office. The handy unit is portable, lightweight, and extremely easy to use. It has a number of great features. Even beginners can do an excellent job cleaning all types of carpet from the very first use! The typical homeowner has different grades of carpet in their homes. The SteamVac shampoos every type from indoor/outdoor to plush carpets with ease. The machine cleans up areas of moderate to heavy traffic usage.
With a trusted brand name like Hoover, you can find the cleaning solution at most stores or online. The Hoover SteamVac has a removable tank that holds the cleaning solution.
The tank's wide mouth allows you to fill up the tank with hot water from the faucet after adding the detergent. The tank has an easy care handle and snaps right back in place onto the steam cleaner and you are ready to remove the dirt!
A breeze to operate- it is amazing to see how fast the Hoover SteamVac cleans up your carpets! The handle has a trigger release to control how much detergent you want sprayed on the carpet. The powerful SteamVac has five scrubbing brushes that rotate to deep clean the carpet. The storage tank is large enough so that you should not need to stop and empty it before your floors are steam cleaned.
Its 12-amp electric motor sucks up the water from the carpet back into the holding tank. Your carpets should be dry enough to walk on in a couple of hours. Most carpets can be shampooed with one pass of the Hoover SteamVac. Before using the shampooer, vacuum your carpet. Believe me; you do not want any harm to come to this wonderful machine! Take extra care to keep hair and lint from building up on the rollers and the SteamVac will be there to help scrub the floors clean when every time you need it!
The first time I saw a Hoover SteamVac in action, I knew I had to make it mine! However, it belonged to a friend and she was not letting go! Therefore, I did the grown up thing and put one on my Christmas wish list. Even though some folks do not like to receive household appliances for the holidays, it was the perfect gift for cleaning up after a whirlwind of visitors. To this day, my carpets stay cleaner than ever before and looking like new!
See all the different models of the Hoover SteamVacs