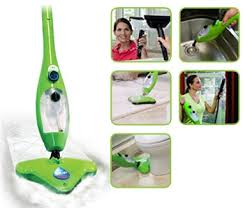 Are you planning to sell your home in the future? Well, if you do then you should consider renovating your home through hardwood flooring. It gives remarkable and unique attraction. However, cleaning the hardwood floor isn't an easy task that's why it's important to know the best methods to clean hardwood floors.  Using vacuum cleaner can be a great help in cleaning as well as in maintaining the brightness and natural color of wooden floor.
A vacuum cleaner is the common equipment or cleaning tool that can work best in hardwood floor. Most experts say that cleaning the hardwood floor with water would not damage it easily. But, you should still avoid using excessive water particularly for longer period. It's also important to dry the wooden floor properly so that the moisture will be removed. Likewise, you should ensure that no water penetrates on the holes as it can cause damage to the woods in the long run.
In cleaning the hardwood floor you should follow a routine and make sure that you're doing it diligently. Removing the dust should be done daily because dirt and dust can cause scratches on the floor. This would extend the life and beauty of the floor. Dust-mopping can also reduce the allergens present in your home. By using a vacuum cleaner you can easily eliminate smaller fibers deeply seated in the floor pores.
You should not use cleaning products that contain chemicals. Instead, you should use non-toxic, pH-neutral cleaning products so that it would be environment safe. Likewise, you should avoid using vinegar because it can damage the finish of the wooden floor. Thorough cleaning of your hardwood floor should be done weekly.
On the other hand, polishing the wooden floor can also extend its life at the same time enhance the appearance. You should use product that is water-based to maintain the shine and luster of the wood and it should be done quarterly. Choose a polish that would not yield harmful toxins and residue. It's best to apply urethane-based polish because it easily dries up and prevents buildup of wax.
Cleaning methods for hardwood floor vary depending on the finish and installation of the floor. If the floor is pre-finish, then you should use vacuum cleaner, hardwood broom or steam mop in which the rotating head can reach areas under cabinets, base boards and corners. If you don't have any idea about removing the stains without affecting the natural color of the floor finish, then the best thing to do is to ask recommendation from the dealer.
If normal cleaning wouldn't work for your hardwood floor, then you should consider deep cleaning methods such as recoating and screening method. This can be best done by a professional or an expert about hardwood floor.
Indeed, knowing the best ways to clean the hardwood floor and maintaining its natural appearance is very important so that its aesthetical value will be ensured. Thus, creating an elegant and classy look of the rooms.
Check out for more in Robotic Vacuum Cleaner Reviews